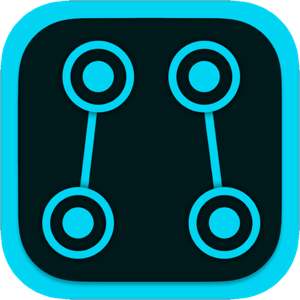 File size: 4.65 MB
Photo Perspective Editor is a professional correction software that automatically correct photos you've taken where the subject appears tilted or distorted.
​
Simple operations can also get very professional effect. It straighten and adjust distorted pictures; correct non-rectangular distorted pictures into rectangular images; it can also distort photos or graphics. There are two modes to fix distorted photos: Auto Correction mode and Fine Correction mode.
- Fix distorted problems in photos: such as distortion, imbalance, tilt,etc.
- Correct oblique objects in pictures;
- Straighten the horizon
- Straighten photos
- Correct images of 70+ formats
Photo Perspective Editor has two operating modes: Auto Correction mode and Fine Correction mode.
1. Auto Correction mode
The system automatically recognizes distorted pictures, automatically identifies and corrects the edges of pictures, and automatically corrects pictures. As long as you import the original picture, you can get professional repair results.
- Drag the picture directly into the software or onto the icon
- Automatically identify and correct complex perspective problems
- Automatic recognition and optimization to the maximum visible area
- Save the corrected pictures
2. Fine Correction mode
In Fine Correction mode, you can adjust and repair the picture according to your tastes.
- Optimal control of double group adjustable quads
- Display correction results in real time
- Save the corrected pictures
Release Notes
Code:
https://geo.itunes.apple.com/app/id1494844197
Supported Operation System
• OS X 10.9 or later
• Apple Silicon or Intel Core processor
HOMEPAGE
Code:
http://apps.apple.com/app/photo-perspective-editor/id1494844197

Download From Rapidgator
Code:
https://rapidgator.net/file/2bf98d2751599e00c76bdd123ff908ee
Download From Nitroflare
Code:
https://nitro.download/view/306B3F86B088D71
Code:
https://1dl.net/s1w41e53eopj/BaDshaH.PhotoPerspectiveCorrection1.5.5MAS_HCiSO_.dmg.html
​