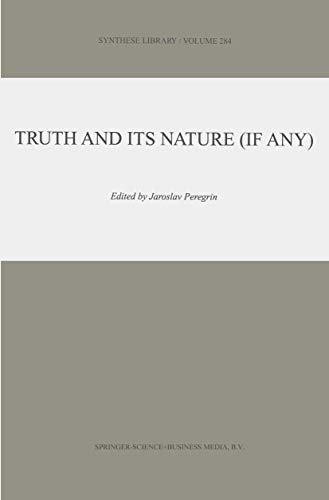 English | PDF | 1999 | 231 Pages | ISBN : 0792358651 | 27 MB​
The question how to turn the principles implicitly governing the concept of truth into an explicit definition (or explication) of the concept hence coalesced with the question how to get a finite grip on the infinity of T-sentences. Tarski's famous and ingenious move was to introduce a new concept, satisfaction, which could be, on the one hand, recursively defined, and which, on the other hand, straightforwardly yielded an explication of truth.
A surprising 'by-product' of Tarski's effort to bring truth under control was the breathtaking finding that truth is in a precisely defined sense ineffable, that no non trivial language can contain a truth-predicate which would be adequate for the very 4 language . This implied that truth (and consequently semantic concepts to which truth appeared to be reducible) proved itself to be strangely 'language-dependent': we can have a concept of truth-in-L for any language L, but we cannot have a concept of truth applicable to every language. In a sense, this means, as Quine (1969, p. 68) put it, that truth belongs to "transcendental metaphysics", and Tarski's 'scientific' investigations seem to lead us back towards a surprising proximity of some more traditional philosophical views on truth. 3. TARSKI'S THEORY AS A PARADIGM So far Tarski himself. Subsequent philosophers then had to find out what his considerations of the concept of truth really mean and what are their consequences; and this now seems to be an almost interminable task.

Download From Rapidgator
Code:
https://rapidgator.net/file/230064103491cc43c7037bd0030d892d
Download From Nitroflare
Code:
https://nitro.download/view/D976DDCF8628088
Code:
https://1dl.net/i1u3294bxvhx/BaDshaH.0792358651.pdf.html
​